My Role
I led the prototyping the layout and developed the UI flow of Wristcam website and checkout flow. I was responsible for launching the Wristcam website and app to the finish line including fit-and-finish interactions and visual design. I led the several major initiatives including photo art direction, content creation and digital launch plans.

The challenge

Previous alpha website did not show the product at the first sight
hard to find the information about the product

Missing sales opp/cta placement

Lacks smooth transition between functionality and lifestyle photos

Missing app information and interface

Missing use cases

Missing checkout flow




Outcome
Successfully built four main web and mobile sites and compliant checkout flow.
Collaborators
CMO
Marketing director

Product manager

Soft engineer

Production artists


Tool & Tech


Adobe XD

Monday
Illustrator
Photoshop
Sketch
Process
requirements gathering
Competitive analysis, User interviews
Diagramming, sitemap, user flows
Sketching, wireframing, visual design, visual design,
design review, survey, concept testing
Style guide, Hi-fidelity mockups
Specs and design art direction board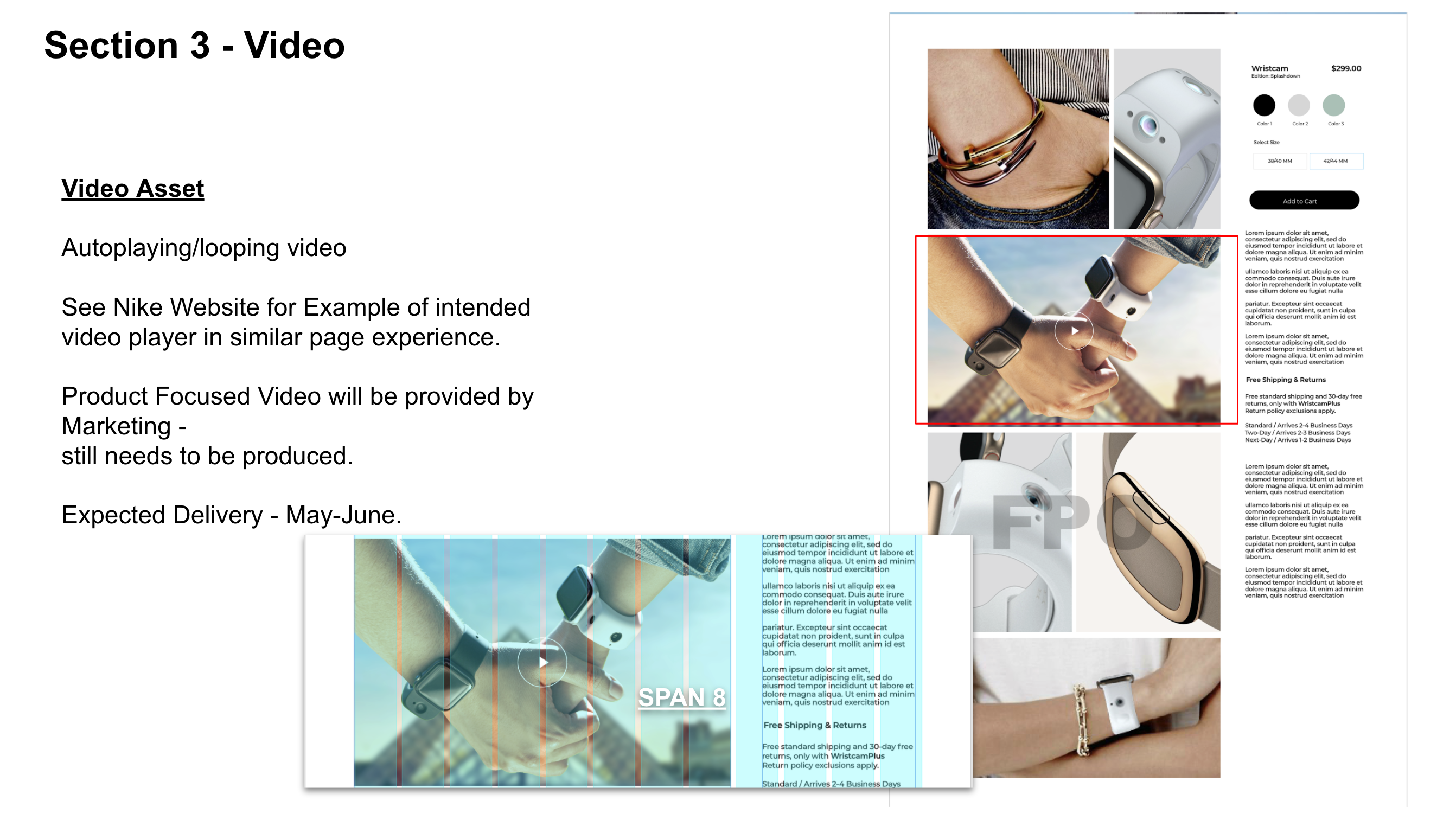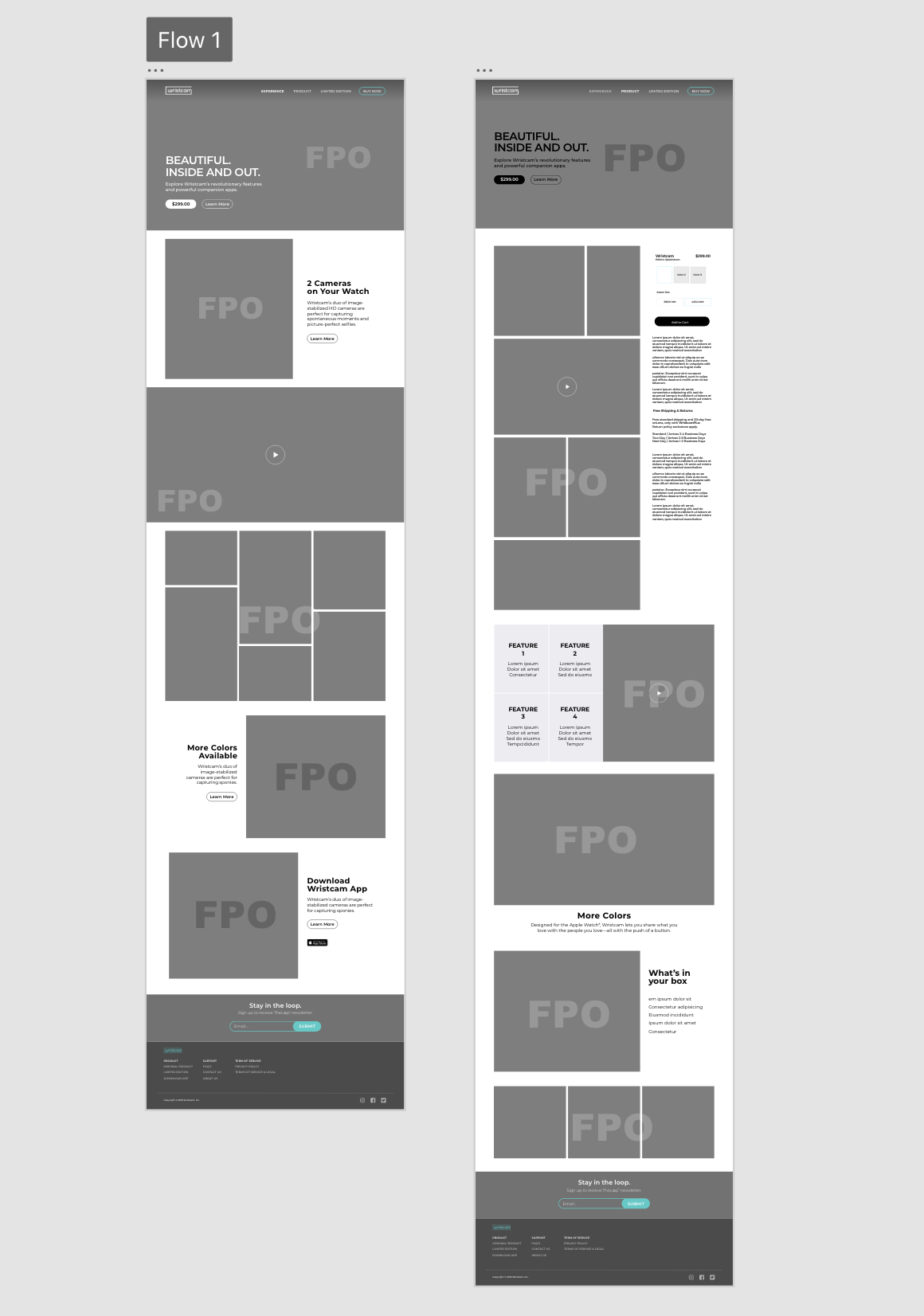 Digital Marketing Design

Developed multiple creative storyboards and graphics
across all major social platform and Wristcam app,
including standard image-led posts, CGI video, GIFs, Stories etc.